Annual Quality Improvement Education Courses
Wolff Learning Academy offers two quality improvement education courses for both beginning and advanced students that have a project idea to tackle and interest in improving their knowledge of healthcare quality and patient safety. The Quality Education Series (QES) and Advanced Quality Education Series (AQES) are annual, certificate-of-completion courses that offer focused coursework, monthly interactive sessions and a QI coach to support project development throughout the series.
See the description of each course below for dates, details, application links, and projects accepted. For questions, please contact Stephanie Knoch at the Wolff Center or email Wolff Learning Academy. 
If you would like to be added to the email list when applications are released complete the QI Education Interest Form. All Quality Improvement projects will need to be submitted to the Quality Review Committee for approval. 
If you are part of the My Nursing Career Inpatient/Procedural and OR areas ladders, QES is one of the five Wolff Learning Academy Center for Nursing Excellence certificates of completion to meet one of their requirements for promotion. If you are a part of the My Nursing Career Program you will need to have your certificate available to upload to the tracking form upon completion, which is available upon graduation.
Francis X. Solano., MD, FACP Quality Education Series (QES)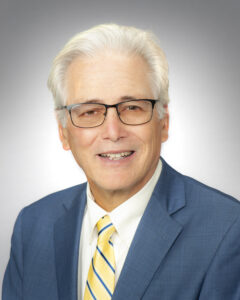 The Francis X. Solano, Jr., MD, FACP Quality Education Series at UPMC is named in honor of Francis X. Solano, Jr., MD, FACP.  Dr. Solano has a long-standing commitment and passion regarding quality improvement and education. 
The QES is an annual quality improvement education course designed for UPMC clinical, operational, and front-line leaders with little or no prior quality improvement experience that have a quality improvement project in their everyday practice they would like to tackle. The course combines a series of five, virtual didactic sessions, coursework, and monthly coaching calls with real-world work on a local improvement project that is centered around system-wide goals. The goal of the course is to teach students how to execute a Quality Improvement (QI) project from start to finish.  Please see our
guidelines
for the types of projects and participants best suited for QES. This course runs from September to February, see course details below.  
The application window will close on July, 16, 2023
2023 Quality Education Series Course

(
Sessions will be held virtually 9:00a – 11:30a, except Session 1 – 9:00a – 12:00p) 
September 13, 2023 – An Intro, Project Management Tools & Assessing the Current State
October 18, 2023 – Aim Statements, Driver Diagrams, & Flow Mapping
November 15, 2023 – PDSA and Human Factors Design
December 13, 2023  – Gathering and Understanding Data & Excel Basics                                               
January 10, 2024
– Sustaining Change, Telling Your Story & How to Publish                                 
February 7, 2024
 – Graduation and Project Presentations
Past QES Projects
Advanced Quality Education Series (AQES)
Applications are currently closed – Applications for the 2024 program open in Fall 2023. If you are interested, please complete this form or contact Stephanie Knoch.
AQES is a 12-month series that will begin in February 2024.

The program is comprised of six didactic, online sessions presented by outside experts and UPMC leaders, as well as collaboration with the project coach and coursework through the Wolff Learning Academy.

The goal of the series is that participants will both learn how to implement successful QI projects and become the next generation of quality leaders at UPMC.

It is designed for participants with quality improvement experience who desire a deeper understanding of the QI process.

Projects appropriate for the AQES series will address system goals and priorities such as: improving the UPMC patient experience, achieving high quality and patient safety outcomes, driving effective and efficient clinical care, reducing complications/infections (Sepsis, VTE, C. diff, CLABSI, or CAUTI, etc.) or improving the UPMC employee experience.

The scope of AQES projects will most likely be larger with the potential, if successful, to spread through the system. Therefore, AQES participants are accepted through an application process with documented business unit presidential support.

Please see the AQES guidelines for projects and participants best suited for this program.
2023 AQES Session Dates and Topics
February 15, 2023

–
Michael Leonard, MD:
Organizational Readiness and Making Change Stick
March 8, 2023
  –
Denise Rousseau, Ph.D.: Leading Evidence-Based Organizational Change 

March 29, 2023 –
Roger Resar, MD: How to Design Reliable Processes in Healthcare                                                                                                                                                                                                                                         
April 26, 2023 –
Ayse Gurses, Ph.D., MS, MPH, and Shawna Perry, MD: Human Factors and Systems Engineering Approach to Improve Patient Safety
May 17, 2023 –
Mark Roberts, MD: Interpreting Data to Advance Quality Improvement   
June 9, 2023 –
Laura Damschroder, MS, MPH: Managing and Driving Change Through Implementation Scienc
e
February 2024 –
Graduation and Project Presentations
Obtaining the UPMC Wolff Learning Academy QES and AQES Certificate of Completion for My Nursing Career
When all program requirements have been met (reviewing course material, completing course surveys, and attending any applicable live sessions), submit your program completion through this link. You will be asked to attest that you have completed all required coursework and provide your UPMC employee ID number.
Program completions are verified during the last business day of every month. Successful participants will see UPMC Wolff Learning Academy Quality Outcomes Essentials Certificate of Completion on their transcript in HR Direct Learning during the first week of the following month. A certificate of completion will be available through HR Direct Learning once the course is viewable on your HR Direct Learning transcript. For example, a program completion submitted on the 5th of March will be verified at the end of March, but the certificate will not be available in HR Direct Learning until the first week of April. If your submission is not approved for any reason, participants must resubmit again through the program completion link and be processed along the next monthly schedule in which they fall after completing all program requirements. 
Wolff Learning Academy Certificates of Completion are valid for 2 years.